Libby Gilbert, the former joint master and huntsman of the Royal Agricultural Beagles was due to appear at Swindon Magistrates' Court today to answer a charge of illegally hunting hares.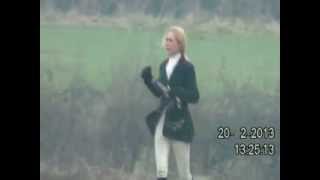 Despite a summons being served she failed to turn up forcing the the CPS to withdraw the case.
Gilbert had previously failed to attend court on the 16th October which resulted in her case being adjourned until the 12th November 2013 to give police time to track her down and to serve a summons to requiring her to enter a plea.
However, it is believed she has returned to her home country of the USA.
The alleged incident took place last year on the 20th February at a farm in Foxley, Wiltshire.
Video evidence of hares being chased by hounds was supplied by the League Against Cruel Sports to Wiltshire police.