The female Parson Russell Terrier-type dog, thought to be aged around eight to 10 years old, was found by a member of the public on Chester Road with injuries consistent with fighting badgers.
The dog, who has been named Elf, was wearing a radio transmitter attached to a red collar – a tactic used by people who take their dogs badger baiting so they can locate their dog when they are down in a badger sett.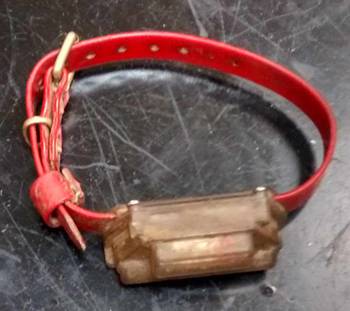 The person who found Elf took her to a local vet, who immediately called the RSPCA.
RSPCA inspector Laura Bryant, who is investigating, said: "Elf was clearly in a bad way, with fresh wounds to her ears and a horrific old injury to her jaw – which the vet said is consistent with fighting with a wild animal.
"She has been through such a lot but she is incredibly friendly.
"I suspect most of her life she has been used to locate badgers in their setts, clearly taking a battering in the process and never receiving vet treatment.
"She has either got lost in a badger sett or been dumped – either way, Elf is in the best place now and is getting a lot of love and attention from RSPCA staff.
"It is horrific to think of what she appears to have been used for and we are appealing for people to come forward with information.
"If you know anything about Elf and how she came to be this way, please call us in complete confidence on 0300 123 8018.
"We also urge anyone who sees any groups of people with dogs – particularly wearing a radio transmission collar – acting suspiciously in the area to contact us or the police."