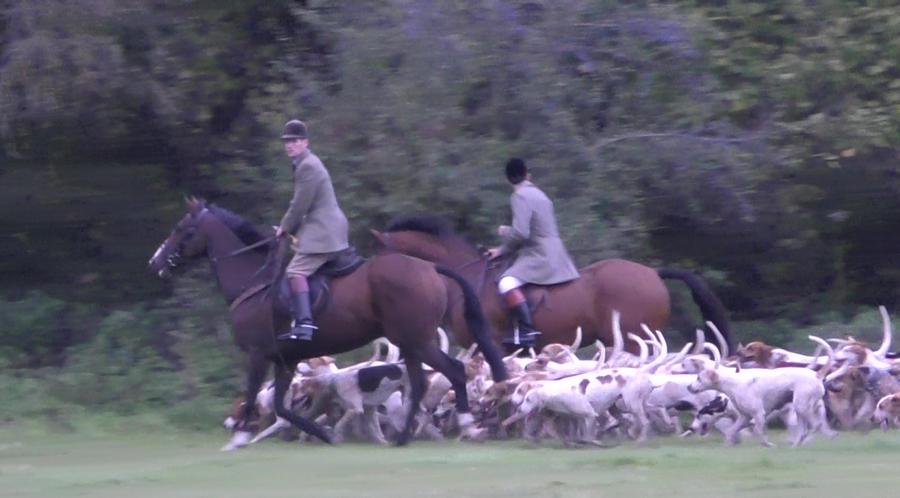 Two men have been fined after admitting illegally hunting a wild animal with dogs.
Sam Staniland, 32, of Hadleigh, Ipswich; and William Tatler, 46, of The Green, Idridgehay, Belper; were fined £535 each when they appeared at Nottingham Justice Centre.
Both men are former members of the Meynell and South Staffordshire Hunt, which operates in East Staffordshire.
The men were charged with hunting a wild mammal with dogs at Spath Covert, in Sutton-on-the-Hill, Derbyshire, on October 2, 2018.
The case against four other associates of the hunt was dismissed.
They were Sammuel Stanley, 25, of Burton Road, Needwood; Andrew Bull, 51, of Meynell Hunt Kennells, Ashbourne Road, Sudbury;  John Finnegan, 33, of Gaddesby Lane, Kirby Bellars; and Peter Southwell, 61, of Tolldish Lane, Great Haywood.
All six men had previously pleaded not guilty and were set to face trial, but Staniland and Tatler changed their plea to guilty before the trial, which had originally been due to take place on Monday, November 25.
After the case, animal welfare charity the League Against Cruel Sports called for more to be done to strengthen the law on hunting.
A spokesman for the Meynell and South Staffordshire Hunt, said: "The Meynell and South Staffordshire Hunt regrets that in this case some individuals were unable to show that they had fulfilled all the conditions of the relevant exemption, as set out in schedule one of the act.
"The hunt confirms that moving forward it will continue to operate within the law, utilising both artificial trails and the exemptions provided in the act."