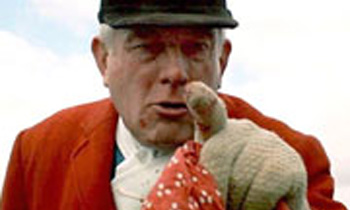 A HUNT master has been charged with a string of offences – including the assault of a police officer – after trouble flared at a meet earlier this year.
Douglas Hill, 62, joint master of the Essex and Farmers Union Hunt, also faces two further charges of assault, a charge of criminal damage and two public order offences.
He will appear at Chelmsford Magistrates' Court this morning.
Mr Hill, who lives near Chelmsford, was arrested at a hunt meeting on March 12.
A man in his 20s from London was arrested at the same meeting. He has subsequently been released from bail and faces no further police action.
Yesterday, an Essex Police spokesman said: "The hunt took place at Runsell Green near Danbury in March and involved approximately 20 horse riders, 50 hunt supporters and 40 anti-hunt protestors.
"A man from London and a man from Essex were arrested on suspicion of causing actual bodily harm and were both subsequently released on police bail pending further inquiries.
"On Tuesday August 23, the man from London was released from his police bail and no further action will be taken against him.
"The 62-year-old man from Church Road in West Hanningfield, though, was charged with a variety of public order offences as well as assaulting a police officer and criminal damage."
About 20 police officers attended the hunt after reports that trouble had flared.
The meet happened approximately a month after the Government's ban on hunting with hounds became law.
Hunts across the country vowed to continue with their field sport after the ban was enforced, but stayed within the law by using methods such as drag hunting.