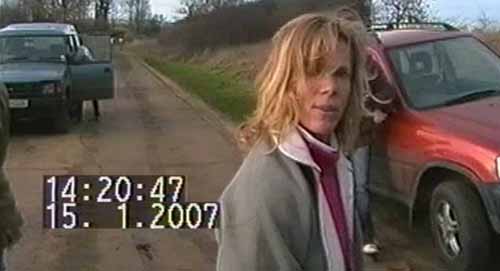 A woman hunt supporter has been given a police caution after trying to puncture a tyre on a hunt monitor's car with a nail hidden in a Mars bar.
The bizarre attack took place in the Cotswolds as the Heythrop Hunt was riding on the Gloucestershire and Oxfordshire border last month
The Heythrop Hunt is the favourite of Tory leader David Cameron, although he was not with the hunt at the time
Two women monitors from Protect Our Wild Animals were filming the hounds near Milton, when one of them noticed a woman acting suspiciously near their vehicle.
"A closer inspection revealed that the woman had placed a sharp, two-inch nail, embedded in a Mars bar, in front of one of the tyres," said Protect Our Wild Animals spokeswoman Penny Little.
"Swift action on the part of the monitor who owned the car ensured that the evidence was seized, despite attempts by the hunt follower to take it back, and the entire episode was captured on film."
Ms Little added: "This is the fourth caution given to the Heythrop Hunt followers for offences against monitors."